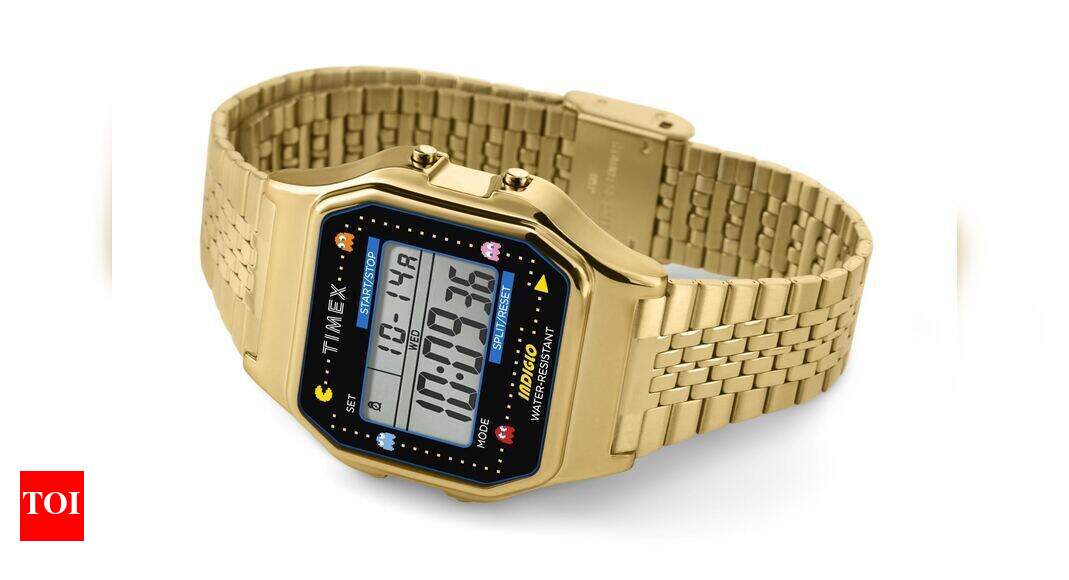 NEW DELHI: Watchmaker Timex India is celebrating the 40th anniversary of Pac-Man one of the famous arcade games. As part of the celebration, the company has released Timex T80 x PAC-MAN watch. The company added that at the time when Pac-Man was revolutionizing the gaming world, Timex also started introducing digital watches at that time.
The newly launched Timex T80 x PAC-MAN watch is available online on Amazon during the Prime Day sale 2020. The watch comes with a price tag of Rs 5,995 and it comes in Silver and Gold colour options.
The watch offers all the functions which are available on the earlier launched Timex T80, such as an alarm, stopwatch, date display, and Indiglo backlight and it even plays the iconic Pac-Man melody with retro flair to spare.
Speaking about the watch, the company said, "The Timex T80 PAC-MAN collection has received a phenomenal response globally and we are now thrilled to announce its entry in India. PAC-MAN created a whole new entertainment in the 1980s- the time when Timex introduced some of the first digital watches which became immensely popular. This crossover is a perfect combination of retro aesthetics while hitting all the right notes of nostalgia. We are looking forward to seeing how Indian consumers respond to this."
Earlier this year, Timex launched the first smartwatch in the US. Dubbed Timex Ironman R300 GPS, the smartwatch is the addition to the company's lineup of Ironman GPS trackers. The company has priced the smartwatch for $120.
The smartwatch comes with a sleep tracker, heart rate sensor, and always-on display. The company claims that the device will offer a battery backup of 25 days on a single charge. However, the battery backup will get reduced to 20 hours if the GPS is always on. The device is water-resistant up to 30 meters, so this means that you can wear it while swimming.